Please join us for the
21st Annual Heroes Breakfast
Thursday, May 11, 2023
7:30 a.m. - 10:00 a.m. CST

For the past 21 years, we have honored individuals and groups for acts of immense bravery, dedication and service to the community. Join us in celebrating the 2023 Class of Heroes.
Honoring the 2023 Class of Heroes
Blood Services | Yvonne Blake
Community Impact | Keith Wallace
Disaster Relief | Father Hernan Cuevas Contreras
Education | Shawn Harrington
Firefighter | Captain Paul Burns, Firefighter/Paramedic Michael Modjeski & Firefighter/EMT Jeffrey Rich
Global Citizenship | Pastor John Zayas
Healthcare | Nicole Jackson, RN, BSN
Law Enforcement | Officer Alexander Lopez & Officer Andrew Soderlund
Lifesaving Rescue | Nicole Collins, LAT, ATC
Military | Melvin Bridgmon
Social Justice Impact | Berto Aguayo
Youth | Caleb Johnson & Nayomi Melton
Learn more about the 2023 Class of Heroes
Donate Now
Now through May 11, your gift will be matched dollar-for-dollar up to $125,000
Thank you to our generous Inspiring Action sponsors
Make It Better Foundation
Edwardson Family Foundation
Tom Wilson | 2023 Heritage Award
Tom Wilson has been CEO of Allstate since 2007 and Chair of the Board of Directors since 2008. He is a public advocate for business playing a broad role in society through initiatives such as providing living wages and improving diversity and equity.
The U.S. Chamber of Commerce enhanced sustainability under Wilson's leadership by clarifying its purpose and embracing bipartisanship. He currently chairs the Board of Trustees of the U.S. Chamber of Commerce Foundation and holds leadership positions in the financial services industry and the community.
Wilson has led Allstate through the global financial crisis and increased severe weather due to climate change. He is now leading an innovative multi-year Transformative Growth strategy at the company.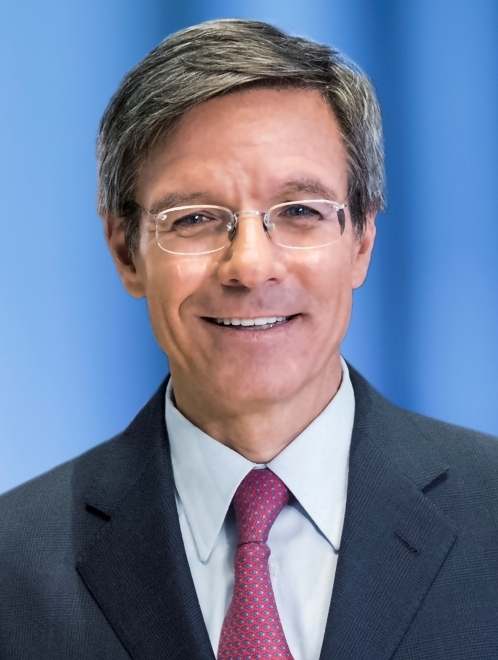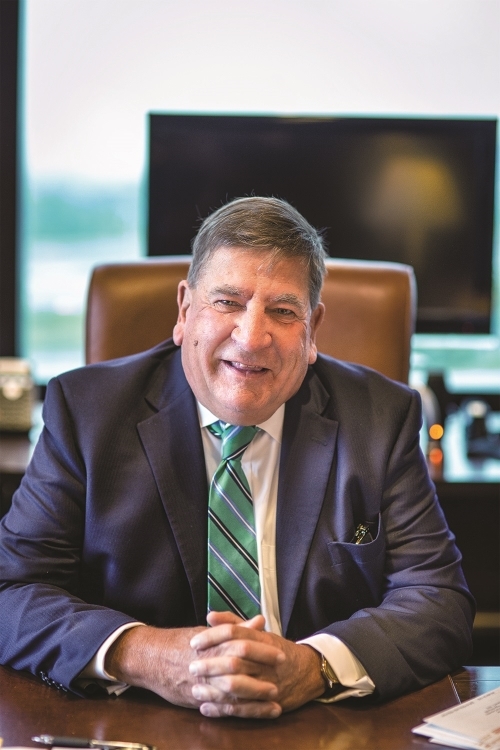 Ed Wehmer | 2023 Honorary Chair
Ed Wehmer, Wintrust's CEO and Founder, is responsible for overseeing the execution of the day-to-day operations and strategic initiatives of the organization. He is the only member of the Board who is also a manager of the Company. As such, he provides views of Company management and substantial insight into Company operations, as well as historical context for the Board's discussions.
Ed serves on several boards in the area, including Northwestern Memorial Foundation and the Archdiocese of Chicago. He and his wife, Dorothy, are involved in many charitable organizations in the Chicagoland area.


Joe Donlon | CBS 2 Chicago | Emcee
Emmy-winning journalist Joe Donlon is co-anchor of CBS 2 Chicago's weeknight 5, 6 and 10 p.m. newscasts with Irika Sargent. Donlon has more than 35 years of experience on the anchor desk and has reported on major news events including elections, political conventions, inaugurations, sports championships, rallies and protests. Donlon has previously served as a lead anchor at WGN-TV from 2018-20. While there, he anchored the No. 1 primetime newscast in the Chicago market. Donlon most recently helped launch the cable news network "NewsNation," where he served as an anchor and host of "The Donlon Report." "I am humbled, grateful, and excited for the opportunity to join the award-winning team at CBS2," said Donlon. "I love Chicago and have always felt a connection with the people here. This is home. There is no place I would rather be." Prior to working at WGN, Donlon was the No. 1 anchor in Portland, Oregon, where he served as main anchor for 21 years. He also served as main anchor in Tucson, Arizona and Corpus Christi, Texas.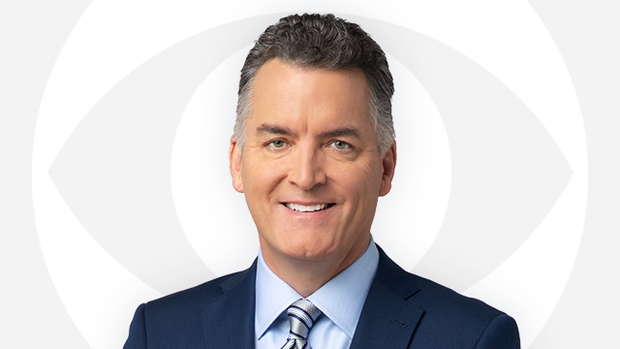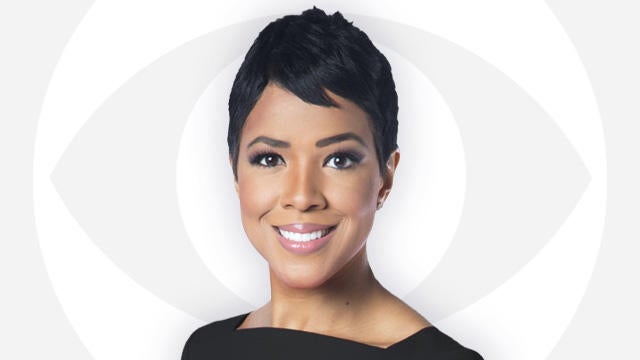 Irika Sargent | CBS 2 Chicago | Emcee
Irika Sargent anchors the CBS 2 Chicago weekday evening news at 5, 6, and 10 p.m. Irika Sargent's anchoring and reporting has garnered multiple Emmy Awards and Regional Edward R. Murrow Awards.
She joined CBS 2 Chicago in 2015 from CBS Miami, where she anchored the station's weekday evening news at 5 and 11 p.m. She also anchored the station's public affairs show, Focus on South Florida, and contributed a weekly legal news segment, Legally Speaking.
Prior to that, Sargent was an anchor and reporter with KPRC-TV in Houston. She also worked in Mobile, Alabama, at WPMI-TV as the anchor of a legal show and a reporter for the evening newscasts.
Sargent graduated from the University of Missouri with a Bachelor of Journalism degree. She then earned a Juris Doctor degree from Cornell Law School because she wanted to gain legal insight and expertise that could assist her in news coverage. While studying law, Sargent was an editor for the Cornell Journal of Law and Public Policy. She was also a writer and editor for the Legal Information Institute focusing on cases before the U.S. Supreme Court.
Sargent practiced labor and employment law for four years in New York City at Greenberg Traurig. She represented clients in New York federal and state courts, as well as before the New York Division of Human Rights and National Labor Relations Board. While in New York, Sargent also set aside time to provide free legal services to those in need. She is a registered member of the New York Bar and has maintained active status for more than 15 years. She is also a member of the National Association of Black Journalists.
Throughout her journalism and legal careers, Sargent has been committed to helping many non-profit organizations including the Shriver National Center on Poverty Law, Habitat for Humanity, Haymarket Center, American Red Cross, Easterseals, 100 Black Men of Chicago, Alzheimer's Association and American Cancer Society. She serves on the Board of Directors for Chicago Children's Advocacy Center.
She resides in Chicago with her husband and daughter.