Grateful Americans 2022 Atlanta Golf Tournament
March 21, 2022 9:00 am - 5:00 pm
TPC Sugarloaf, Sugarloaf Club Drive, Duluth, GA, USA
Sign Up Golfers or Sponsors
1
Make your selection

It never hurts to double check...
Are you sure you want to cancel this order?
Sorry, you may not purchase more than the number available.
Sorry, you may not purchase more than the number of raffles available.
2
Purchaser and

Attendees

Please fill in both your first and last name.
Please fill in both your first and last name.
This does not appear to be a valid email. Please try again.
This does not appear to be a valid phone number. Please try again.
Please enter a valid address.
Attendees
Expedite check-in by providing the information below. An email and text message will be sent to your guests notifying them a ticket has been purchased and allowing them to confirm their attendance!
Skip this step
Tickets are going fast!
Sorry, there are not enough tickets remaining to complete your order.
No payment required. Click below to complete your ticket reservation.
Terms and Conditions required
I have read and agree to the Terms and Conditions and Privacy Policy and give my consent to Grateful Americans Charity to process my personal data. I understand I can revoke this consent at any time.
Text Messages
( for bids, purchases and campaign announcements )
I agree to receive text message notifications from GiveSmart on behalf of Grateful Americans Charity. Message frequency varies depending on activity. Privacy Policy
Message and data rates may apply. Text STOP to cancel and HELP for assistance.
Text Messages
!
WARNING!
By opting out of text messages important account activity and campaign announcements will be blocked.
Text messaging is the main form of communication during the campaign.
You may miss out on:
Winning and losing bid alerts
Purchase and donation acknowledgments
Pay instructions
Campaign announcements
Text Messages
( for bids, purchases and campaign announcements )
I agree to receive text message notifications from GiveSmart on behalf of Grateful Americans Charity. Message frequency varies depending on activity. Privacy Policy
Message and data rates may apply. Text STOP to cancel and HELP for assistance.
Payment Information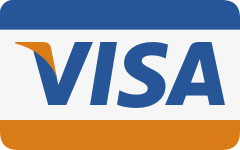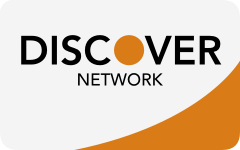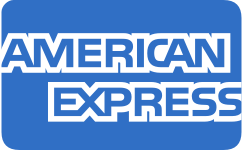 Order Summary
Fees
Transaction Fees
$
By paying the transaction fee, you ensure more money goes to your organization's mission.
Oh Snap!
The fees for this campaign have been changed. Please reload your page and re-submit your ticket order.
Attendee #
1
Why should I provide an email for ticket purchases?

By capturing email addresses during ticket purchase, your guests will receive immediate notification that a ticket has been purchased for them. The email contains pertinent campaign information can be used at tax time as a receipt for tax purposes.
Grateful Americans Charity
1st Annual Atlanta Charity Golf Tournament
Join us at the Prestigious TPC Sugarloaf

Benefiting the Atlanta Area Chapter of the PTSD Foundation of America

Sugarloaf Course Host of the PGA TOUR Champions - Mitsubishi Electric Classic

2595 Sugarloaf Country Club Drive
Duluth, GA 30097
Monday, March 21, 2022

Registration Starting: 9:00 AM
Shotgun Start: 11:00 AM

After Golf, join us in the clubhouse for dinner & open bar cocktails at our Awards Reception featuring Live and Silent Auction and Veteran Testimonials!
For more information on sponsoring, please contact Robert Brasfield at rbrasfield@trimontrea.com or Karen Bowden at kbowden@gacharity.org.

Show your support with a Sponsorship and Golf Team to make a difference in the fight to end the alarming Veteran suicide rate.
Help us increase awareness, while raising much needed resources for our Veterans!
ABOUT GRATEFUL AMERICANS CHARITY

Our mission is to provide resources that support programs aimed at ending Veteran homelessness and combating the invisible wounds of war.

Since founded in 2016, Grateful Americans Charity has raised more than $1.4 million to serve Veterans. With your help, we can continue to increase donations in 2022 and save even more lives and continue toward a goal of ending Veteran homelessness.

The PTSD Foundation of America (ptsdusa.org), and it's Atlanta Chapter, will be this year's beneficiary. The Atlanta Chapter is providing critical intervention programs for Veterans while they undergo rebuilding their lives. This includes peer-to-peer support along with recovery support programs to overcome the effects of PTSD. The Foundation also has over 40 Warrior groups around the country, serving thousands of combat Veterans and their families every year. Camp Hope, the Houston facility, continues to provide several much-needed resources and services, including temporary housing and extensive residential PTSD recovery programs. This is done under the supervision of certified combat trauma mentors who can understand and support them through the program.

The PTSD crisis continues to increase. After combat Veterans return home, it can take years for the symptoms of the invisible wounds of war to surface and the debilitating effects of PTSD to overwhelm them.

ALARMING VETERAN FACTS - Why we do this:

Each night, 62,000+ Veterans have no home and must fend for themselves on the streets.
20+ Veterans commit suicide every day. Veteran suicides are 2-3 times that of civilians.
Suicide-related Veteran deaths from PTSD surpass combat-related deaths.
25% of 9/11 Veterans battle PTSD, with just as many Veterans are never diagnosed.
Over 400,000 9/11 Veterans have sought treatment for mental illness and PTSD.
Veterans most at risk for PTSD include those with combat exposure, multiple deployments, and/or traumatic brain injury.
Sadly, many of the numbers above may be higher because the data only includes Veterans that report to the VA, and many Veterans with PTSD never contact the VA.
HOW YOU CAN HELP:

See a Veteran in need, call Camp Hope, 877-717-7873. A combat Vet will answer the call.
Get involved with Grateful Americans Charity, donate, volunteer, become a sponsor.
Learn about PTSD, Spread the word; increase awareness about PTSD.
THERE IS HOPE!
THANK YOU FOR SPONSORING & SAVING A LIFE.
Donate Now
If you are unable to participate in the Charity Golf Tournament this year but want to support Veterans suffering from PTSD, please help our cause by contributing below.
No act of generosity is too small to make a difference.
Hosted By
Grateful Americans Charity
Please contact Karen Bowden with any questions. Thank you for your Support!
Location
TPC Sugarloaf, Sugarloaf Club Drive, Duluth, GA, USA
Help our cause by creating your own fundraising page today!
Your individual fundraising page allows you to share your story and set a goal. The funds you raise will help make our mission a reality!
$

0

Goal
Looking to purchase tickets?
Yes
I would like to purchase a ticket and automatically be registered to support Grateful Americans Charity!
No
I am not purchasing tickets, but would like to register to support Grateful Americans Charity!