Attendee #
1
Run, Walk, Ride or Cheer
Register for the Event
Become a Champion for the I'm With Mike 5K
Create your very own Champion page where you may share your story and set a fundraising goal. Invite your friends to support your effort and donate to reach your goal. The funds you raise will support Prostate Cancer research funded by The Mike Slive Foundation. Frequently Asked Questions
Join us on Father's Day weekend!
On behalf of the team at Mike Slive Foundation, we appreciate your ongoing support, care, and concern for men fighting Prostate Cancer. Due to the ongoing Coronavirus (COVID-19) situation, and to encourage safety for our community, we have decided to once again invite VIRTUAL participation in the 2021 I'm With Mike 5K event held on Saturday June 19 at 8am in Homewood, Alabama!
Frequently Asked Questions | Race Release & Waiver
I'm With Mike 5K Race Day Event
Saturday June 19, 2021 at 8am in Homewood, Alabama
...or Join Us Virtually
June 18-20, 2021 Father's Day Weekend
Sign up to run, walk, ride or cheer for the 2021 I'm with Mike 5K in your official race T-shirt.
$35
For Everyone
Young and Old
5K or 1 Mile
Walk or Run
$30
For PC Patients
and Survivors
5K or 1 Mile
Walk or Run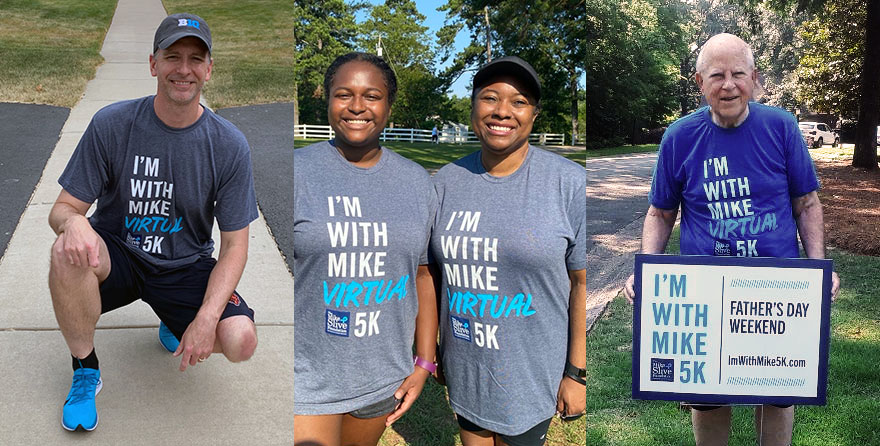 Because we are providing all registrants with a race t-shirt, we are not offering refunds or deferrals. Proceeds go toward supporting the Mike Slive Foundation's mission of ending prostate cancer through funding research and raising awareness.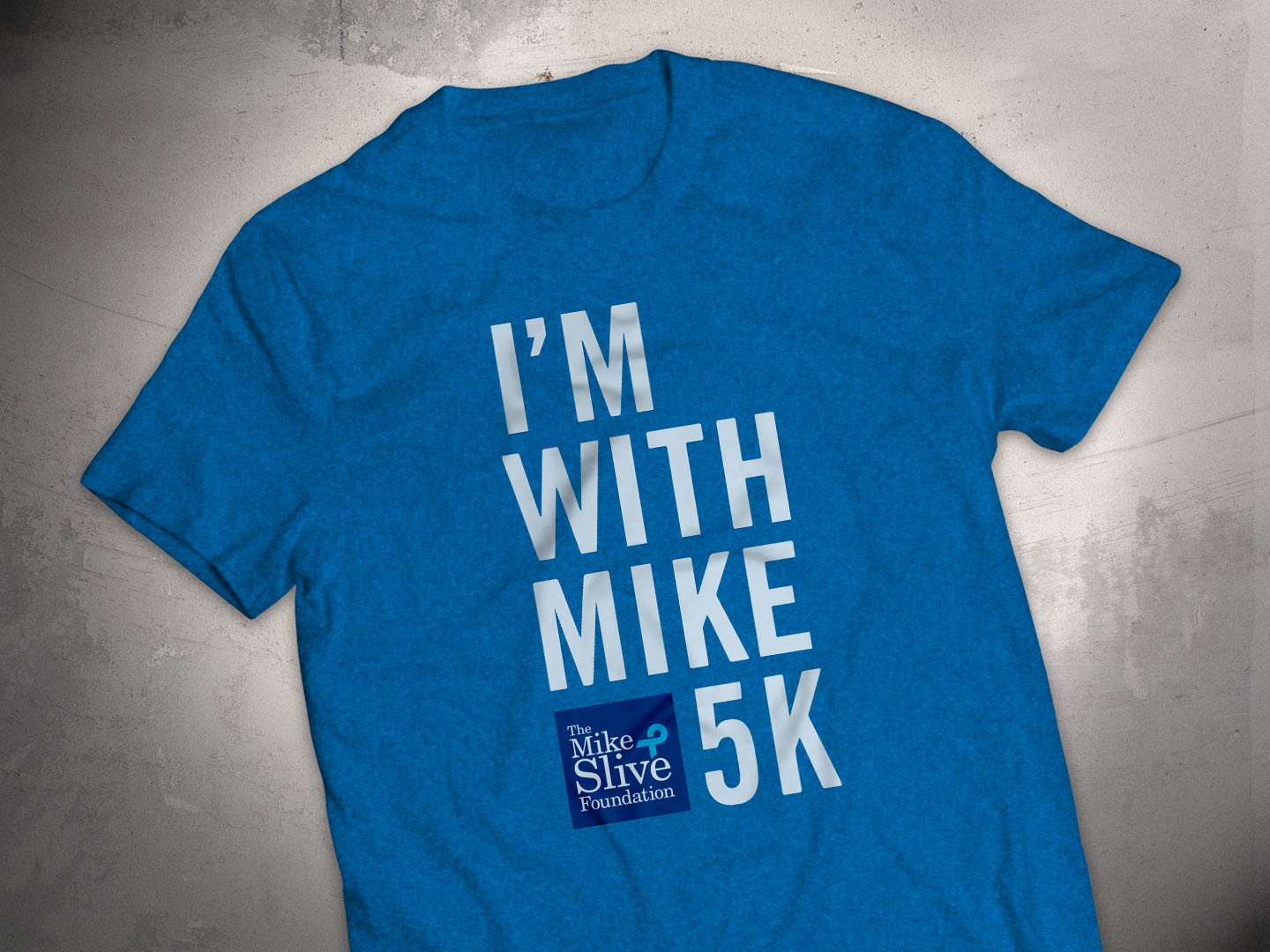 Register by Tuesday, June 1st to receive your official I'm With Mike T-shirt.
We welcome you to celebrate your fathers, sons, uncles, brothers, partners, friends, and LIFE! Whether you run, walk, ride or cheer, whether you live in our area or in another state, we invite you to join us virtually for our I'm with Mike 5K. Get outside and enjoy life with your family and friends to honor all those whose lives have been impacted by Prostate Cancer! Our mission to increase awareness about this disease and raise funding for research continues. With your help, the Mike Slive Foundation will generate national awareness and fund the scientific breakthroughs that will save lives and end prostate cancer.
Frequently Asked Questions
Race Release & Waiver
Download Your I'm With Mike Sign
Other Ways You Can Help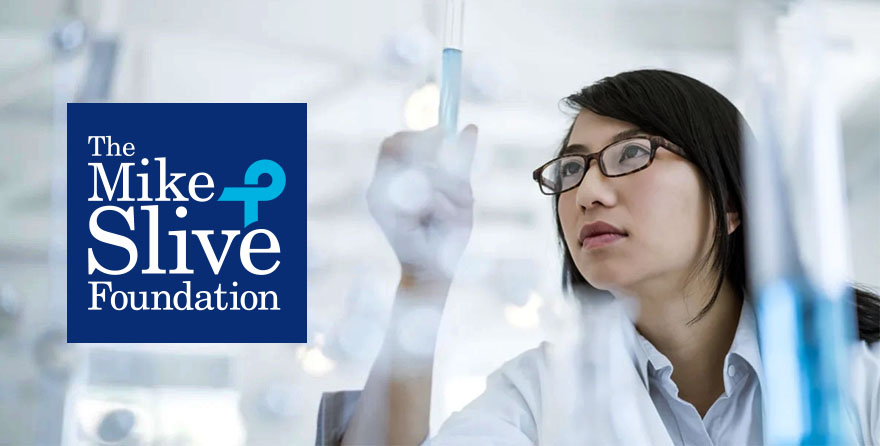 Give Today
Make a donation today to support Prostate Cancer research funded by The Mike Slive Foundation.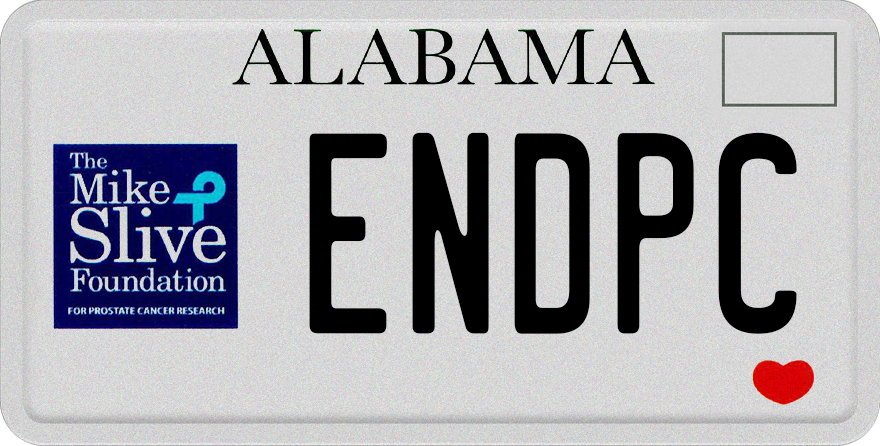 Show Your Support
Drive out Prostate Cancer by asking for the Mike Slive Foundation Alabama vehicle tag.
Donate Now
Donate today to help end Prostate Cancer
No act of generosity is too small to make a difference.
Let's make this event one everyone is talking about!
Engage your friends, colleagues, and family while raising funds to support The Mike Slive Foundation. Look for us on Instagram, Facebook, and Twitter at @MikeSliveFdn and tag us with #ImWithMike.