Donate Now
Help us end prostate cancer and save lives by donating now.
No act of generosity is too small to make a difference.
Give today by becoming a Beyond Blue Partner
For more information, please email info@mikeslivefoundation.org.
For a complete list of partners and donors, please visit the Mike Slive Foundation website.
Help us end Prostate Cancer and Move Beyond the Blue Ribbon
Join co-hosts Laura Rutledge of ESPN/SEC Network and Mike Tirico of NBC Sports, with special guests coach appearances by SEC Coaches John Calipari, Andy Kennedy, Nate Oats and Bruce Pearl for our third annual Beyond Blue virtual event.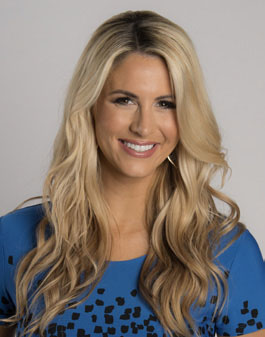 Laura Rutledge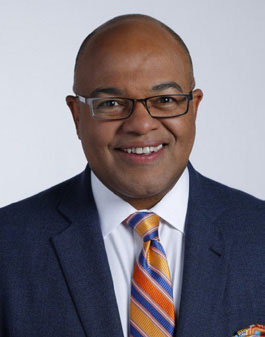 Mike Tirico
Invite your friends to tune in on Thursday, November 12th at 6:00pm CST at BeyondBlue.GiveSmart.com and sharing on Facebook, Twitter and Instagram.
@MikeSliveFdn #BeyondBlue and #ImWithMike
2020 Beyond Blue Honoree
The Mike Slive Foundation is proud to recognize Charlie Perry, board member and prostate cancer survivor, as the 2020 Beyond Blue Honoree board member
Live Virtual Performance
Don't miss special guest legendary Jazz guitarist Eric Essix as he performs during the pre-show starting at 5:30 p.m. CST
Beyond Blue Meal Deals
No need to prepare dinner for your Virtual Beyond Blue gathering! Pick up a meal from Eugene's Hot Chicken, La Paz Crestline, and Pizzeria GM so you can sit back, relax, and join us in the fight against prostate cancer!

A portion of the proceeds will be donated to the Mike Slive Foundation!
Mike's "Medicine"
A signature cocktail for Beyond Blue
$

500,000

Goal
The Virtual Auction Is Now Live. Start your bidding!
Beyond Blue will be held on November 12, 2020 at 6:00 pm CST as a VIRTUAL event! Once registered, you will begin receiving updates via email and text message about auction items, the virtual program and a direct link to join the event. To bid on auction items, click the word "ITEMS" in the top left corner or the picture above to register and place your bids.
The Mike Slive Foundation
The Mike Slive Foundation
Questions? Call, text or email us at